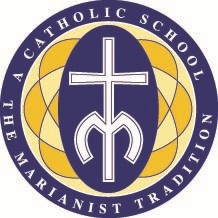 Archbishop Moeller Parent - Teacher Conference Scheduler
Thursday, February 28, 2:30pm-8:30pm Conferences by appointment only.
Registration begins on Thursday, Feburary 21 at 12 noon and ends on Tuesday, Feburary 26 at 3pm. Please register on-line (preferred method) or by Phone using the following instructions:

On-Line Registration (preferred method):
Parents will need the student ID code to do the on-line registration. The Student ID was sent to parents last week in an email.

The Student ID can also be found on NetMoeller under the GRADES Menu / Report Card or on the student's ID card.

If Student ID cannot be located, please call the Moeller Main Office: 791-1680 x1000 or x1001 during school hours. To obtain printed copies of the scheduled conferences, you should be attached to a printer.

Tips:

-
The Scheduler will not work with a MAC, iPad or any Apple product, you must use a Windows compatible computer.
- You must use Internet Explorer to schedule
- Pop-up blocking software on your computer could prevent the scheduler to run. You should
disable pop-up blocking
prior to scheduling.
- Before accessing the scheduler you should also
delete temporary Internet files
and clear the history in Internet Explorer through the Tools, Internet Options menu.
-
To delete previously scheduled appointments
before scheduling ends: go into the time schedule for that particular class and click on the [X] for the scheduled time that you want to remove.




SCHEDULING LINK WILL BE ACTIVATED AT 12 NOON ON FEB. 21 (PRESS REFRESH KEY F5 IF LINK DOES NOT APPEAR)
MOELLER PARENT-TEACHER CONFERENCE SCHEDULER LINK - CLICK HERE



Questions or Phone Registration?

Phone registration is available.
Please contact the Moeller Main Office during regular school hours: 791-1680 x1000 or x1001



Problems?



Please note that this custom program is not 'perfect' but an improvement over the previous 'call in' method of scheduling. Typically some parents have difficulty due to their computer systems or navigating the software. If you do have difficulties that you cannot resolve please call the main office for assistance in the scheduling process.